Game changing data and analytics for medical device manufacturers, distributors, and providers.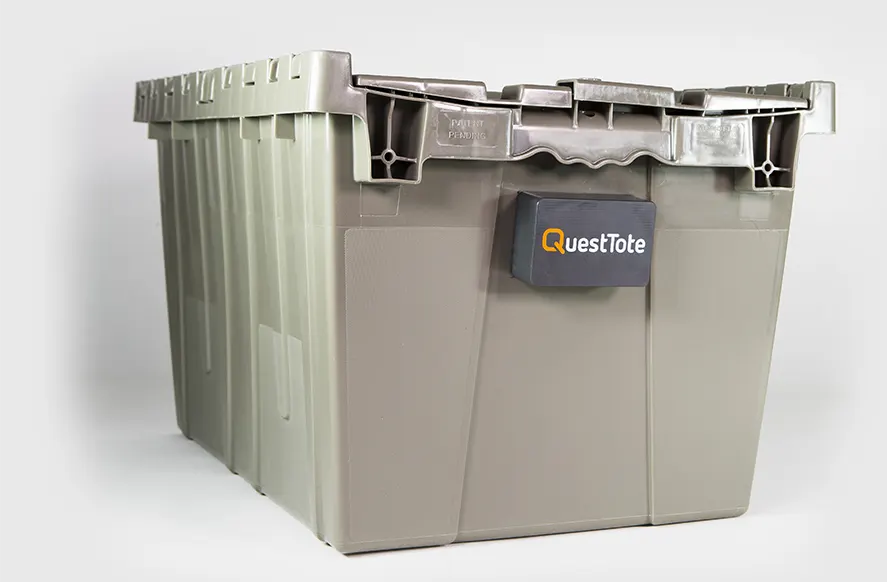 Manage Medical Totes with Unprecedented Insight
Now there's a way to manage your valuable tote inventory, such as sterile implants and instrument kits, with complete location visibility – all the time, fully autonomously.
QuestTote by QMed is both a hardware and software solution. It creates smart totes with its advanced proprietary IoT solution. It works with virtually any IT infrastructure and is easy to integrate or manage as a stand-alone system. And, since it's autonomous, it eliminates manual input and human error. This groundbreaking solution allows you to capture information that previously wasn't possible. With this new level of insight, you can significantly reduce operating costs. Never lose another tote.
QuestTote will give me peace of mind. We ship expensive implants and sterile disposables in totes. When they go missing, we have no way to find them. QuestTote will tell me where they are and help us avoid write-offs and lost revenue.
Customizable location reporting frequency at deployment
Historical record of locations where totes are utilized
Ease of recall management
Self-auditing capabilities
Transform the way you do business.
With QuestTote, you'll receive information about your totes that has never been available before. This heightened capability stands to revolutionize the way you track and manage your inventory.
Dashboard and user interface feeds data and analytics that are meaningful to specific users, whether you're an inventory analyst, customer service representative, compliance officer or sales distributor/representative.

Completely hands-off, QuestTote takes the guesswork out of finding and managing totes to eliminate waste in your supply chain.

You'll see daily location, improved daily location of inventory, and significantly reduced captial expenditures, allowing you to make more informed decisions and improve your bottom-line.