By Jeff Bush | 11/02/2020 | Industry
Significant investments have been made in the Orthopedics supply chain within the past 25 years. Software integrations have made forecasting and planning models more efficient and accurate. Factories are more automated and integrated with financial measuring systems to keep track of key performance indicators; however, orthopedic field inventory management still lags. Truth be told, inventory management wasn't an area of concern until about 10 years ago. Margins were solid, and we saw price growth year over year. The focus was launching the next implant system without much concern for inventory.
We all know the story is quite different now. Inventory management and significant inventory reduction is now at the forefront as margins continue to erode, and prices continues to decline. The industry has cut SG&A and R&D budgets, moved plants to more cost friendly regions with lower tax rates, etc. Now the technology is available, what's left is an opportunity to cut significant operating cost is in inventory and instrument kits production.
Companies are approaching budget season for 2021. As the Senior Supply Chain executive do yourself a favor: as you go through line by line of your budget, recognize how much you continue to spend each year in new instrument and implant kits to the field. Ask yourself, how important would it be if you could reduce that amount of spend by 25% or 50% without affecting your revenue?
What if there was a technology that allowed your organization to cut inventory spend without impairing revenue?
Then, think about budgeting $25k-$50k to run a pilot with a system that can change the way you manage inventory on a daily basis and produce significant results! Don't miss this opportunity to give your business a chance to get ahead of the game on inventory management.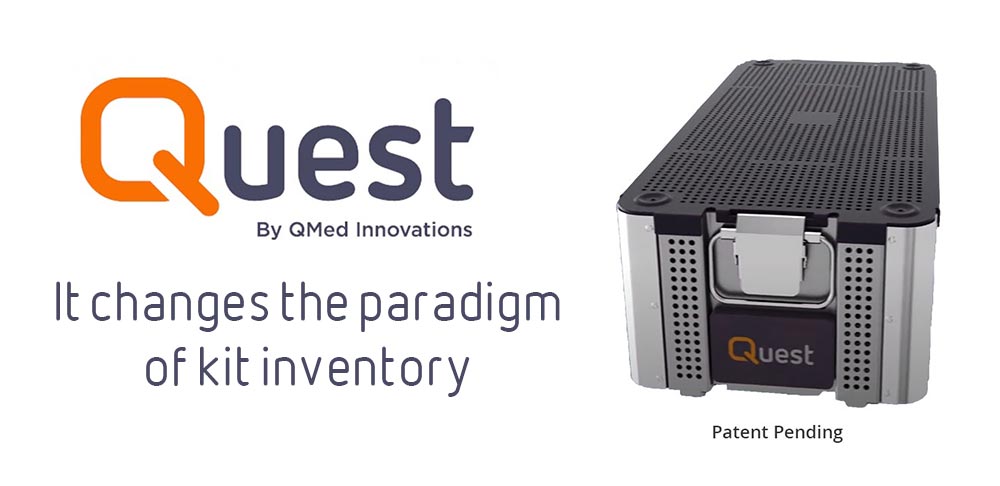 Quest allows enhanced inventory management that drastically reduces costs and increases efficiencies. With less kit spend and more kit revenue, we are confident that Quest is a solution your organization can't afford to live without. To learn more, simply contact me. I'm confident Quest can be the best decision your organization makes this year.